Due to the current global pandemic, COVID-19, Bucharest International Church is suspending all gatherings at Strada Ioan Zalomit. However, we are now meeting at Strada Rasuri 10 in compliance with national and international guidelines regarding social distancing. In order to ensure compliance, we request that you advise us of your attendance in advance (preferably by Friday afternoon). If you would like to attend the 10am English Hour gathering on Sunday, please complete and submit the form on our Contact page with your name, email address and number of persons attending, or send us a message using the contact information details below.
Church Online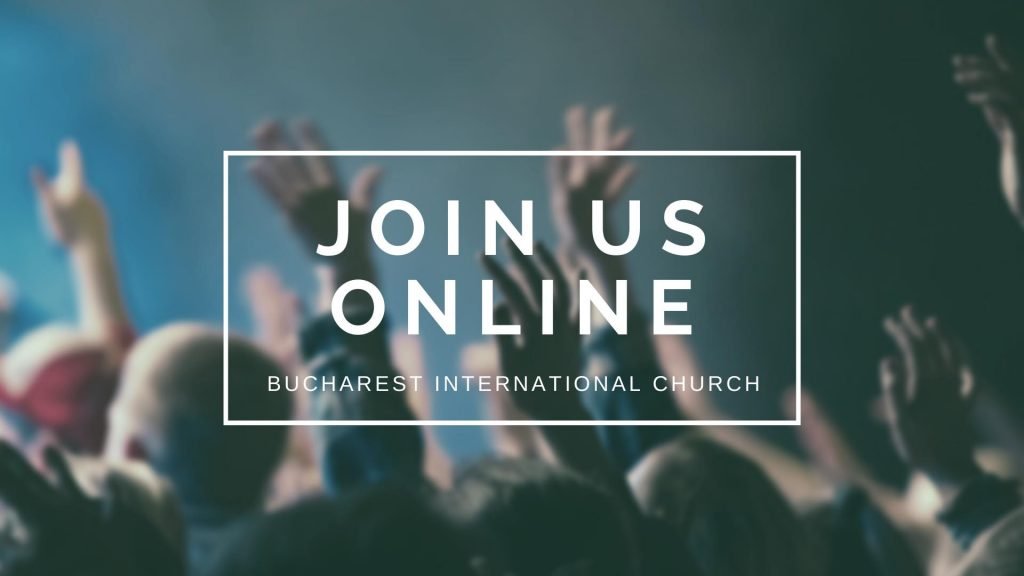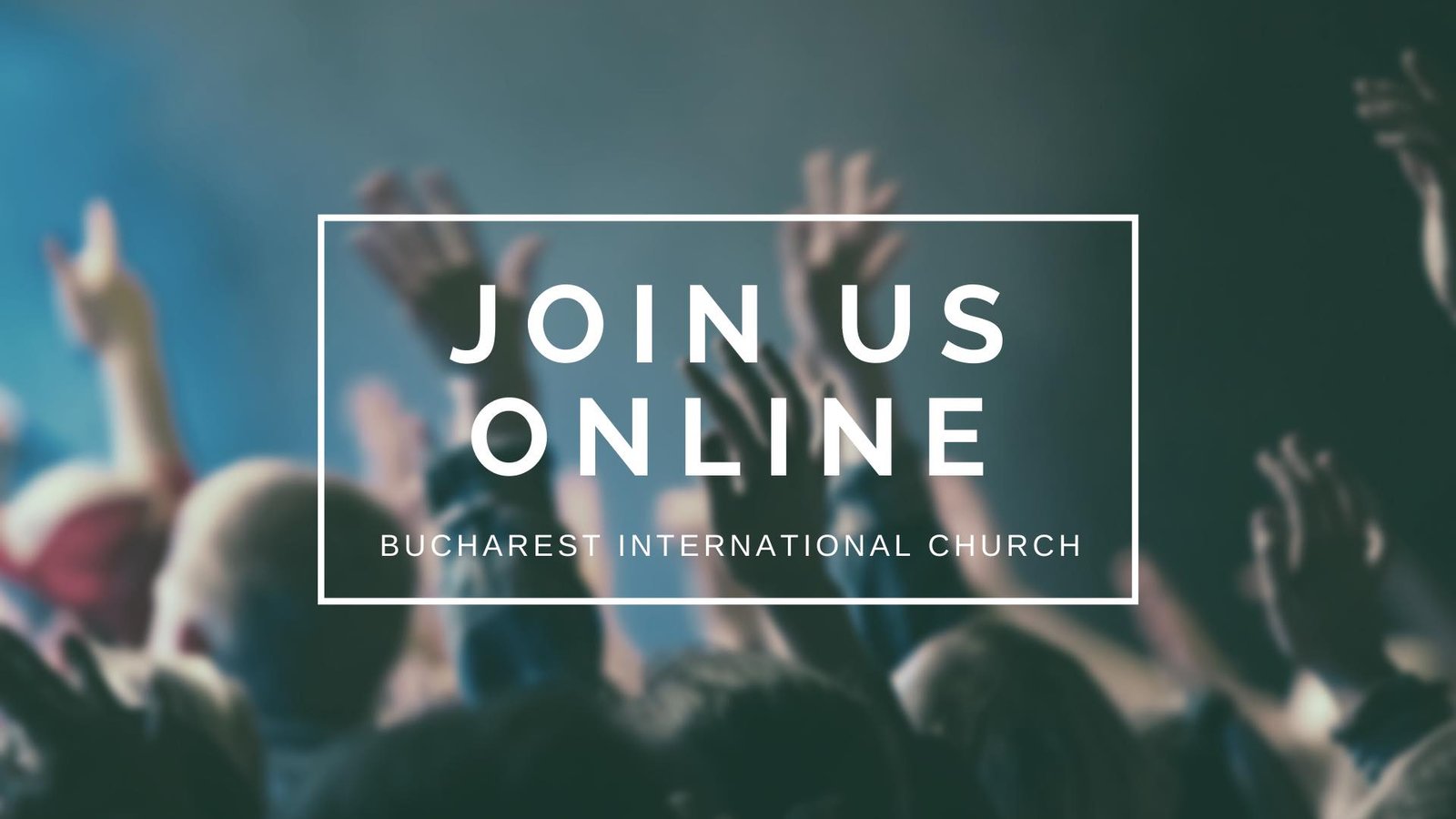 During this time, we will also interact and encourage each other through online resources and meetings both as a church and as part of our small groups. Throughout all this situation we will continue to pray and seek God's provision and help. As part of this, we will be holding church online each Sunday at 10am to worship God together and to hear a message from one of our pastors. This will be broadcast through a private Facebook group, if you want to join us for this, please send a message asking for a group invitation using the contact details below ⬇️
How Can We Help?
If anyone is is need of special support of assistance during this time, or if you have a question regarding understanding what the advice given by the Romanian Government means, please do not hesitate to contact church leadership using the following methods:
Phone: 0790 392 433
email: office@internationalchurch.ro
Direct Message on Facebook @BucharestInternationalChurch
If you are unable to join us for Church online, there are plenty of other resources you can check out, including many of our recent sermons posted right here on our website, just click here to access them. You can also follow us on Facebook for updates each week on what is happening and for encouraging Bible verses linked to the weekly sermon.
Below we are sharing advice from the World Health Organisation to help stop the spread of Coronavirus (COVID-19). For more information, please visit the WHO website.
Wash your hands frequently
Regularly and thoroughly clean your hands with an alcohol-based hand rub or wash them with soap and water.
Why? Washing your hands with soap and water or using alcohol-based hand rub kills viruses that may be on your hands.
Maintain social distancing
Maintain at least 1 metre (3 feet) distance between yourself and anyone who is coughing or sneezing.
Why? When someone coughs or sneezes they spray small liquid droplets from their nose or mouth which may contain virus. If you are too close, you can breathe in the droplets, including the COVID-19 virus if the person coughing has the disease.
Avoid touching eyes, nose and mouth
Why? Hands touch many surfaces and can pick up viruses. Once contaminated, hands can transfer the virus to your eyes, nose or mouth. From there, the virus can enter your body and can make you sick.
Practice respiratory hygiene
Make sure you, and the people around you, follow good respiratory hygiene. This means covering your mouth and nose with your bent elbow or tissue when you cough or sneeze. Then dispose of the used tissue immediately.
Why? Droplets spread virus. By following good respiratory hygiene you protect the people around you from viruses such as cold, flu and COVID-19.
If you have fever, cough and difficulty breathing, seek medical care early
Stay home if you feel unwell. If you have a fever, cough and difficulty breathing, seek medical attention and call in advance. Follow the directions of your local health authority.
Why? National and local authorities will have the most up to date information on the situation in your area. Calling in advance will allow your health care provider to quickly direct you to the right health facility. This will also protect you and help prevent spread of viruses and other infections.
Stay informed and follow advice given by your healthcare provider
Stay informed on the latest developments about COVID-19. Follow advice given by your healthcare provider, your national and local public health authority or your employer on how to protect yourself and others from COVID-19.
Why? National and local authorities will have the most up to date information on whether COVID-19 is spreading in your area. They are best placed to advise on what people in your area should be doing to protect themselves.